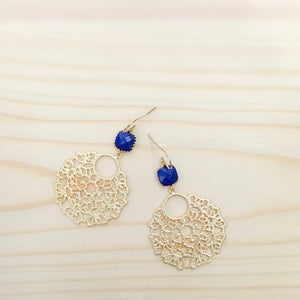 BOHO Chic Earrings | Lapis Lazuli
*** Sign in to purchase ***
Lapis Lazuli | a favoured stone in ancient Egypt, where it is believed to lead the soul into immortality and open the heart to love.
It is also a stone of protection that may be worn to guard against psychic attacks, as it quickly returns the energy to its source.
Materials:
On Gold Filled ear wires.
Semi-Precious Stone: Lapis Lazuli
Dangle approx. 5.5cm.